Since 2007 UAB "ARCUS NOVUS" develops a Technology park in Liepiškės village, in Vilnius region. We invite growing high-tech companies with present insufficient space and looking for ecological and cosy environment and wanting to create harmonic working environment to settle in our Park and build here industrial, design, laboratory and office buildings meeting with their requirements and convenient for work.
Main goals of Liepiškės Technology park:
develop infrastructure and environment convenient for settling and developing of innovative and technological companies and creation of innovative products and services;
to foster collaboration between tenants of Technology park;
to contribute to the economic development of Vilnius region.
Liepiškės Technology park resides near Vilnius in Liepiškės village. Park occupies territory of more than 20 hectares owned by the Company. Distance to the centre of Vilnius is 14 km, to Vilnius international airport (VNO) – 11 km. Park is located by the road A3 Vilnius–Minsk, part of the international transport corridors IXA Kaliningrad – Minsk – Odessa and IXB Klaipėda – Minsk – Odessa.
Park has electric power line of 3,5 MW already installed and further installations up to 80 MW are already planned. There is local water supply from own boring, local sewage with purifying station and rainfall drain. Park tenants are able to get connected to fibre optic.
The Park has several tenants at the present with satellite teleport among them. An experimental truffle orchard is planted on one plot. Current activities in the Park include project of Tier III data centre, and detailed planning of more than 14 ha to create conditions for small innovative and technological companies to build their industrial and office buildings.
Park is surrounded by nature and has separate recreation zone with a planned recreational building.
UAB "SatGate"
UAB "SatGate" was founded in 2007 as provider of professional satellite communication, data transfer, satellite TV broadcasting, ground station equipping and implementation services.
More information about UAB "SatGate" there.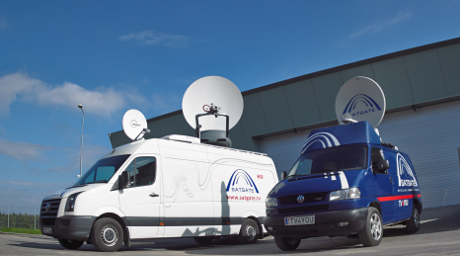 UAB "Amber Core"
UAB "Amber Core"  was founded in 2009 as a high-tech company dealing with building and development of data centres. At present time it plans and designs a Tier III date centre to be established in Liepiškės technology park. Data centre will be connected to international fibre network and will ensure storage and qualitative and fast transfer of big data packets.
More information is available there.